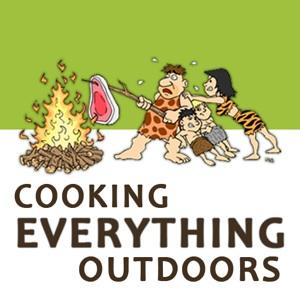 http://www.cooking-outdoors.com
Number 1 requested recipe!
Gary House prepares the number 1 requested recipe on the Cooking Everything Outdoors show - Steve Raichlen's Basic BBQ rub! Seriously simple to make for the first time rub makers and oh so delicious!
Rib rub
1/2 cup sea salt
3/4 cup brown sugar
1/2 cup paprika
3 tbs coarse ground black pepper
2 tbs garlic powder
4 tbs dried onion flakes
1 tsp cayenne pepper
1 tsp celery
This is the rub recipe I use on my "World's Best Dutch oven Ribs" video: http://youtu.be/Uu-YLKpnSPg
Cooking Outdoors Store: http://www.cooking-outdoors.com/products-page

More great recipes, tips and techniques available on the Cooking-Outdoors.com website or the Cooking Everything Outdoors app!
The how-to show of backyard Grilling, Dutch oven and Camp cooking. If it can be cooked indoors, I can show you how to cook it outdoors!
If you want to learn how to use Grills, Dutch ovens, Fire Pits, Foil cooking and Camp cooking, then this is the show for you! Great product reviews and new ideas. Grill it, bake it, smoke it, fry it, we can do it.
Questions? Comments? Email Gary: [email protected]
Please leave a comment and a rating, thank you!
Visit http://www.Cooking-Outdoors.com for even more recipes, tips, tricks and really good times!
"Get Out of the Kitchen, Light the Fire and Start Cooking Outdoors!"
"Cooking Everything Outdoors" � 2013
http://www.Cooking-Outdoors.com