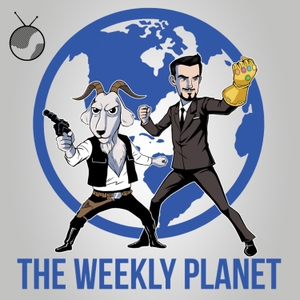 Batman Beyond Return Of The Joker - Caravan Of Garbage
08.23.2019 - By The Weekly Planet
Batman Beyond: Return Of The Joker was the third animated Batman series acting as a continuation of Batman The Animated Series in addition to Batman Beyond. Terry McGuiness and Bruce Wayne return (again played by Kevin Conroy) in addition to Mark Hamill as The Joker. Presumed to have died to death decades earlier his return has people all...wait what? It didn't do very well at the time, that being sad, it's pretty good. This is our review.
Video Version ► http://bit.ly/31NZMjW
James' Twitter ► http://twitter.com/mrsundaymovies
Maso's Twitter ► http://twitter.com/wikipediabrown
TWP Itunes ► https://itunes.apple.com/us/podcast/the-weekly-planet/id718158767?mt=2&ign-mpt;=uo%3D4
TWP Direct Download ► https://play.acast.com/s/theweeklyplanet
TWP YouTube Channel ► https://goo.gl/1ZQFGH
Patreon ► https://patreon.com/mrsundaymovies
Buy Return Of The Joker Amazon ► https://amzn.to/2oTfxaT
T-Shirts/Merch ► https://www.teepublic.com/stores/mr-sunday-movies
 See acast.com/privacy for privacy and opt-out information.