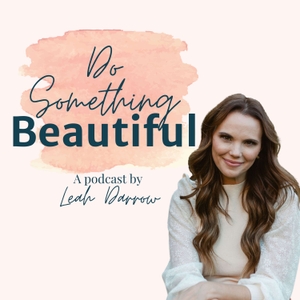 In this episode, Leah talks with gifted storyteller Mary Lenaburg about her new forthcoming book, Be Bold in the Broken. In this her second book, Mary —the author of Be Brave in the Scared—explores her journey to self-acceptance as she struggled to make sense of who she is and what she had to offer. Leah and Mary discuss 
Learn more about Mary at her website, www.marylenaburg.com Follow her on Instagram @marylenaburg or on Facebook at MaryLenaburgWriter Order a copy (and maybe one to share!) of Mary's books:Be Bold in the BrokenBe Brave in the ScaredChallenge from Mary: Are you prepared to meet God today?
HEY YOU! Yep. You. Are you Pam Beesly, Kelly Kapoor, or Jim Halpert? Could you possibly be Dwight?
No idea what I'm talking about? Then you need to check this out –> Join my team, Become a Patron, and join me in bringing and highlighting God's beauty in the world!
Have you checked out the Lux app? The Church and the world need you to be a light and to become who you were meant to be, and we believe in your ability to do it! Come join the community, be joined in prayer with a priest chaplain, get Catholic content and formation, and become the leader the world needs. Support the show (http://www.patreon.com/leahdarrow)