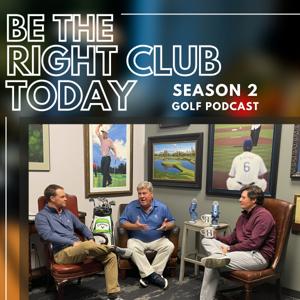 Be The Right Club Today Podcast
By Hal Sutton Golf
What's Be The Right Club Today Podcast about?
Season 2 of Be The Right Club Today Podcast brings your favorite PGA Tour Legend Hal Sutton together with Director of the Academy, Jamie Fraser and Head Golf Instructor, Jamie Marshall. Hal talks experience, memories, instruction, the modern game and much more. Hal is joined by guests from the world of golf with the two Jamies. Don't worry -- the accents make it easy to tell them apart.
Follow us @halsuttongolf on Twitter, Instagram, and Youtube. Keep those questions coming in and stay up to date with all the latest podcast news.