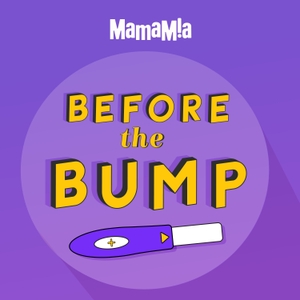 Before The Bump
By Mamamia Podcasts
What's Before The Bump about?
Before The Bump is Mamamia's podcast to help you get pregnant.
Fertility specialist Dr. Sonya Jessup holds the hands of hosts Rachel Corbett and Zoe Marshall through questions like 'How much is egg freezing going to cost me?' 'What are the best apps to track ovulation?' and 'What happens when you start bleeding during pregnancy?'
No question is too 'dumb' and there's no such thing as ' too much information' on Before The Bump, Mamamia's fertility podcast.