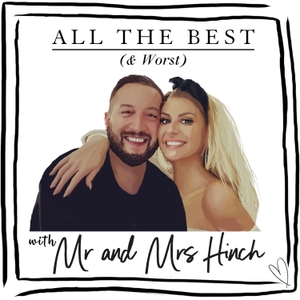 Sophie and Jamie are so grateful for their amazing followers - they wouldn't be where they are today without their fantastic support.
But being in the public eye comes with challenges as well as amazing opportunities. They're in the unique position to be able to change a small business's life with just a share, but there's another side to the 'perks' of this life that hasn't been widely discussed before now.
Jamie and Sophie speak openly and honestly about the good and challenging sides of being known, and how they have adjusted to their new lives.
You'll hear the real story, told by Jamie and Sophie, exclusively on All The Best (& Worst) with Mr. and Mrs. Hinch.
Thank you to our sponsor, Peanut. Peanut is an app connecting women throughout all stages of motherhood. Whether you're a mother, pregnant, or trying to conceive, the app provides access to a community who are there to listen, share information and offer valuable advice. To download the app for free, head to peanut.app.link/hinch
You can get in touch with with sophie and jamie on instagram:
@mrshinchhome
@mrhinchhome