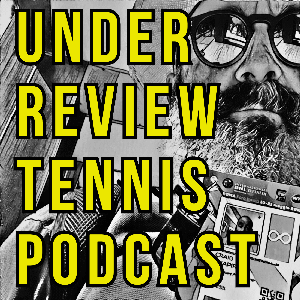 Bethanie Mattek-Sands , a current player and now broadcaster for ESPN'S tennis coverage in the United States has lived an incredible life in tennis.
As a child she grew up in Minnesota and then Wisconsin, and she played multiple sports.  As a junior tennis player, she was one of the best players in North America and chose to turn professional after winning a big tournament in France at the age of 13.  Bethanie Mattek-Sands  rose to 30 in the world and posted wins over players such as Elena Svitolina, Sara Errani, and Flavia Pennetta. 
On this episode Bethanie Mattek-Sands tells us her perspectives on the current tennis landscape.   She explains what it was like to turn pro at 14 years old.  And she's going to tell us about her time when tennis had become unpleasant.  She explains how she became a better player at the age of 25 . She breaks down some of the adversity she faced when she injured her knee at Wimbledon and had to come back to the WTA TOUR.  Bethanie explained the inspiration for her tennis fashion line, and explained that she has ownership in a Mezcal company.
(Recorded March 25, 2020. Released April 1, 2020)
Related Episodes of UNDER REVIEW:
For other episodes of UNDER REVIEW , check out: Patrick Mouratoglou [Ep32]; Nick Bollettieri [Ep28]; Paul Annacone [Ep15]; Brad Gilbert [Ep01];
To hear more from current players on the pro tour check out  these episodes:
Belinda Bencic [Ep42]
Bianca Andreescu [Ep43]
To read CRAIG'S ARTICLE about the HUGGY BEAR, subscribe to RACQUET MAGAZINE.
To hear more Wimbledon stories on UNDER REVIEW, check out: TIM HENMAN [Ep10], ANDRE SA [Ep33].
UNDER REVIEW is a podcast in which tennis insiders share unique stories and insightful perspective. For more information, please contact [email protected]
SUPPLEMENTAL MATERIAL:
Check out The Malibu Racquet Club: https://www.maliburacquetclub.com/
KEYWORDS:
Wimbledon, England, Great Britain, Arizona, Safarova, Jamie Murray, Doubles, Grand Slam, Junior Tennis,Mezcal, Corona Virus, WTA, ATP,  Tennis