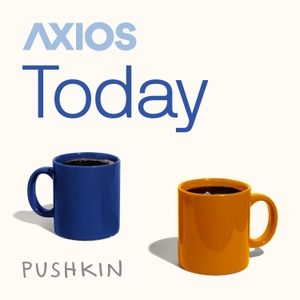 Biden facing international pressure on Afghanistan
08.25.2021 - By Axios Today
President Biden yesterday confirmed the US is on track to get US troops and allies out of Afghanistan by August 31st. This is despite calls from other world leaders - like British Prime Minister Boris Johnson and French president Emmanuel Macron - to extend the timeline.
Plus, the first airline CEO to mandate employee COVID vaccines...hopes others will follow suit.
And, fallout from the popular site OnlyFans ban of explicit content.
Guests: Axios' Dave Lawler, Joann Muller, and Dan Primack.
Credits: Axios Today is produced in partnership with Pushkin Industries. The team includes Margaret Talev, Sara Kehaulani Goo, Dan Bobkoff, Alexandra Botti, Nuria Marquez Martinez, Sabeena Singhani, and Ben O'Brien. Music is composed by Evan Viola. You can reach us at [email protected] You can text questions, comments and story ideas to us as a text or voice memo to 202-918-4893.
Go deeper:
Biden told G7 allies U.S. still plans to get out of Kabul by Aug. 31
Sex workers sound off on OnlyFans ban
Learn more about your ad choices. Visit megaphone.fm/adchoices