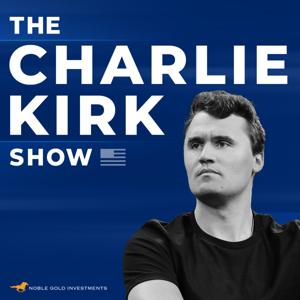 Biden's Collapsing Hispanic Support + Making the Pro-Life Pitch with Michael Knowles
05.12.2022 - By The Charlie Kirk Show
Producer Andrew Kolvet dives into the newest polling data out that is raising alarm bells within the Biden Regime on its collapsing support among women, urban, and Hispanic voters. Just how far has Biden's support fallen? Andrew breaks down the polling number by number, group by group, in what amounts to an electoral crisis for the current occupant of the White House. Next up, Andrew welcomes Michale Knowles from the Daily Wire, to dive into Catholics flagging support for the pro-life movement. Michael gives his take on why Catholic support for the right to life is lagging behind and offers his best pro-life pitch in the process. Finally, Andrew and Michael dissect Elon Musk's recent comments where he makes it expressly clear that Twitter's ban on 45 was not only bad business, it was morally wrong on many levels. Will the president come back to Twitter should he run again in 2024, and is it actually a positive that he's not yet back on Twitter in the lead up to the midterms? 
Support the show: http://www.charliekirk.com/support
See omnystudio.com/listener for privacy information.