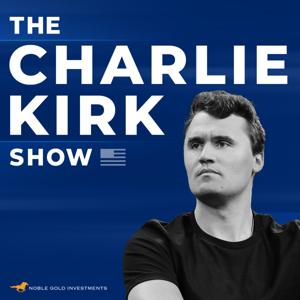 As Biden gave a press conference on his "#1 priority" of inflation, Andrew was joined by Editor-in-Chief of Breitbart News and the host of Breitbart News Daily, Alex Marlow to figure out what's really going on with the economy, how it's affecting everyday Americans, and the Regime's latest attempt to regain control over the polls. With midterms creeping up, the Biden Administration goes into full damage control mode, pivoting away from downplaying inflation to now blaming the Republicans and the Ultra MAGA conservatives for the country's runaway inflation metrics? Andrew and Alex explore how Biden's poor planning could have resulted in extreme gas prices, a baby formula crisis, and millions of desperate Americans struggling to make ends meet.
Support the show: http://www.charliekirk.com/support
See omnystudio.com/listener for privacy information.