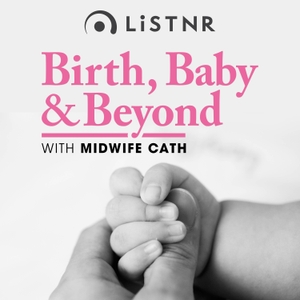 Birth, Baby & Beyond
By LiSTNR
What's Birth, Baby & Beyond about?
Created for expectant parents, new mums, new grandparents and for anyone wanting to know more about becoming a parent. Cath Curtin shares over four decades of experience, guiding you through the highs and lows of being pregnant, giving birth and the complexities of parenting.
We tend to focus so much on labour and birth and think breastfeeding and parenting will be easy and come naturally. Birth, Baby & Beyond is a realistic yet gentle conversation aimed to inform and prepare you about the things you don't yet know - you don't know!
Hear from a multitude of specialists; a paediatrician, an obstetrician & gynaecologist, a physiotherapist, a psychologist, a dad who talks about how life changes for a father, an expert in prams, car seat etc required for new babies, journalist and author Madeline Morris and some very interesting mums who openly discuss the challenges of becoming a mother.
Birth, Baby & Beyond tells it how it is.