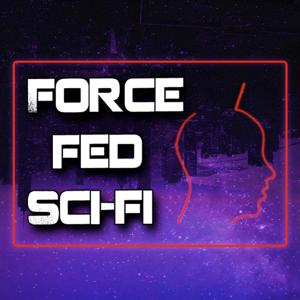 This time, we're taking a look at the return of the Marvel Cinematic Universe with Black Widow and along the way we ask, why is Scarlett Johansson just now getting a solo film, is it possible to emotionally invest in a dead character and how does this movie set up Phase 4? Let's dive in!
PLEASE NOTE THAT THESE NOTES MAY CONTAIN SPOILERS FOR BLACK WIDOW
Cast & Crew
* Directed by Cate Shortland: While more well-known in Australian cinema, Shortland was personally selected by Johansson after viewing her film Lore. Shortland was also chosen from a list of all female directors. Another director on that list, Chloe Zhao, would eventually be chosen to direct Eternals
* Starring Scarlett Johansson as Natasha Romanoff/Black Widow: Plans for a Black Widow film were originally conceived in 2004 but the film labored in developmental hell until the MCU introduced their version of the character in 2010's Iron Man 2 and as the character gained more and more popularity, plans were entertained to produce a solo film focused on the character that would be incorporated into the MCU. While the plans didn't initially take off in 2014, 2015 or 2016, Kevin Feige announced in 2018 that a film would be produced and released in 2020
* Florence Pugh as Yelena Belova/Black Widow: Pugh was cast in April 2019 following her performance in the wrestling film Fighting With My Family and began training immediately to star alongside Johansson
* David Harbour as Alexi Shostakov/Red Guardian: Harbour rose to prominence following his performance as Sheriff Jim Hopper in the Netflix series Stranger Things and was cast as the Soviet Union's super solider answer to Captain America
* Rachel Weisz as Melina Vostokoff/Black Widow: While Weisz hasn't gravitated towards many blockbusters, she welcomed the chance to play a seasoned spy and an affectionate mother figure towards Natasha and Yelena's characters
* Also Starring:
* Ray Winstone as Dreykov
* Olga Kurylenko as Antonia Dreykov/Taskmaster
* William Hurt as General Thaddeus Ross
* O-T Fagbenle as Rick Mason
* Julia Louis-Dreyfus as Valentina Allegra de Fontaine
The Persistent Influence of Other Films
As Sean and Chris noted during the episode, Black Widow contains an exhaustive list of other influences from past espionage films that can be exhausting to list out. The chase through Budapest contains many callbacks to films like GoldenEye, Mission Impossible: Fallout and the fight scenes are reminiscent of anything from the Jason Bourne series or from the Daniel Craig James Bond films. There is also a brief scene where Natasha is even watching the 007 film Moonraker as she's initially in hiding (listen to our previous episode of Moonraker here).
Moonraker and the James Bond films seem to be the primary influence on the look and feel of Black Widow. The villain lives in a floating palace as he plans to infect the world with a deadly virus and the climax takes place as the heroine is falling from the wreckage without a parachute. Perhaps, the filmmakers should have taken greater care to create some original sequences as opposed to borrowing from other films.
Also, a fun fact that might have added to why these action scenes felt so bland or recycled. Apparently, Marvel special effects artists create action scenes before the scripts are <a title="Previsualization" href="https:...