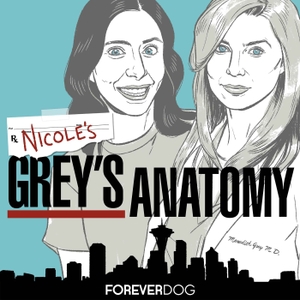 On the episode of Nicole's Grey's Anatomy Eva Victor returns to discuss being a Callie, love languages, Howell Talent Relations, sexy scenes, and so much more!
---
PLEASE SUBSCRIBE/RATE US on Apple Podcasts, Google Play, Stitcher, or wherever you get your podcasts.
NICOLE'S GREY'S ANATOMY is a Forever Dog Podcast.
https://foreverdogproductions.com/fdpn/podcasts/nicoles-greys-anatomy/