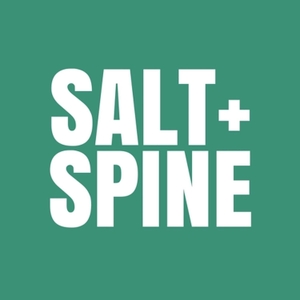 [BONUS] Food52's Counterjam: Getting Jjigae with Roy Choi, Margaret Cho & Peter's Mom
03.26.2021 - By Salt & Spine
HAVE A LISTEN: Counterjam is the third show on Food52's podcast new network. On Counterjam, host Peter Kim explores culture through food and music. Guests include A Tribe Called Quest founding member Jarobi White, Kelis, comedian Margaret Cho, chef and cookbook author Roy Choi, and many more. Subscribe here.
About this episode:
Host Peter J. Kim looks at Korean-American food culture—with chef Roy Choi, comedian Margaret Cho, and his mom (!)—in all its stinky, fermented, fishy beauty.
Referenced in this episode:
- Peter's Instant Ramyun "Carbonara"
- Follow Counterjam on Spotify for more tracks from CLARA, DANakaDAN, Omega60, and so many other wonderful Korean-American artists that we couldn't squeeze into this episode.
 See acast.com/privacy for privacy and opt-out information.