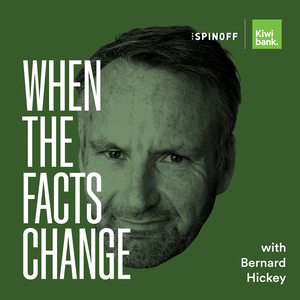 For the last 12 years, Kiwibank has supported the Local Hero Award, acknowledging the people making a difference to New Zealand communities. In this bonus episode of When the Facts Change, The Spinoff's business editor Michael Andrew talks with Shannon Te Huia, the 2021 Kiwibank Local Hero of the Year. 
Shannon established Pūniu River Care in 2015, a marae-based initiative designed to improve water quality and biodiversity by planting trees along the banks of the Pūniu river in the Waikato. He talks about where the idea came from, how he grew it into a viable project and what the award means to him and means for the project.
Read more: https://thespinoff.co.nz/business/01-04-2021/kaitiakitanga-in-action-how-one-man-saved-his-awa/
When the Facts Change is brought to you by The Spinoff Podcast Network together with Kiwibank. See acast.com/privacy for privacy and opt-out information.