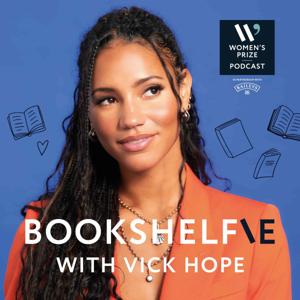 TV presenter, executive and author June Sarpong tells Zawe Ashton how storytelling has played a central role in her life. 
 
June must be one of the most well known faces on TV - but more recently she's become known as an opinion maker and author who's not afraid to engage in politics, and speak her mind. Alongside being a key voice in the Remain campaign, an ambassador for The Prince's Trust and co-founder of the business platform, Women: Inspiration and Enterprise, she's also written three books, and her memoir, The Only One in the Room, is due for release in 2022. In addition to this, June is Director of Creative Diversity for the BBC, ensuring diversity is embedded in the organisation, both in front of and behind the camera. 
 
June's book choices are:
** Pride and Prejudice by Jane Austen
** I Know Why The Caged Bird Sings by Doctor Maya Angelou
** Women Who Run With The Wolves: Contacting the Power of the Wild Woman by Clarissa Pinkola Estes (with an honourable mention for Sacred Contracts by Caroline Myss)
** Until Today by Iyanla Vanzant 
** White Teeth by Zadie Smith
 
Zawe Ashton, acclaimed actress, director, playwright and author, hosts Season Four of the chart-topping Women's Prize for Fiction Podcast. The new Women's Prize Podcast season continues to celebrate the best fiction written by women, by interviewing inspirational women about the books that have most influenced their life and career.
 
Make sure you listen and subscribe now, you definitely don't want to miss the rest of Season Four.
 
This podcast is sponsored by Baileys and produced by Bird Lime Media.
Hosted on Acast. See acast.com/privacy for more information.