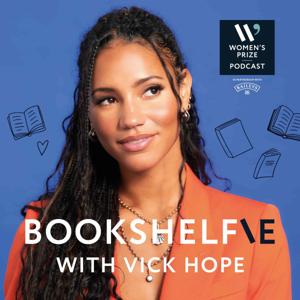 In this episode Zing Tsjeng is joined by actress Kim Cattrall. Her impressive career spans over four decades, taking the form of numerous tv, theatre and film roles. However, it was her portrayal of sexually liberated PR exec Samantha Jones on the HBO sitcom Sex and the City and its two film sequels that brought her worldwide attention, and gained her five Emmy Award nominations and four Golden Globe Award nominations including winning the 2002 Golden Globe for Best Supporting Actress. Her latest role is that of Margaret Monreaux on the FOX TV show - Filthy Rich.
Kim's book choices are:
I Know Why the Caged Bird Sings by Maya Angelou
The Way of All Women by Esther Harding
Life Before Man by Margaret Atwood 
Sexual Personae by Camille Paglia
Beloved by Toni Morrison
 
Every fortnight, join Zing Tsjeng, editor at VICE, and inspirational guests, including Dolly Alderton, Stanley Tucci, Liv Little and Scarlett Curtis as they celebrate the best fiction written by women. They'll discuss the diverse back-catalogue of Women's Prize-winning books spanning a generation, explore the life-changing books that sit on other women's bookshelves and talk about what the future holds for women writing today. The Women's Prize for Fiction is one of the most prestigious literary awards in the world, and this series will also take you behind the scenes throughout 2020 as we explore the history of the Prize in its 25th year and gain unique access to the shortlisted authors and the 2020 Prize winner. Sit back and enjoy.
This podcast is produced by Bird Lime Media.
Hosted on Acast. See acast.com/privacy for more information.