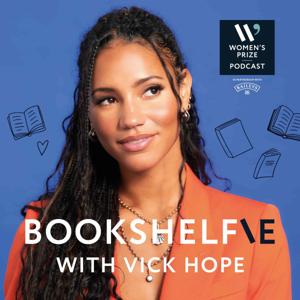 In this episode Zing Tsjeng is joined by Laura Bates - a writer and the founder of the award-winning Everyday Sexism Project, an ever-expanding collection of more than 100,000 testimonies of gender inequality, which has been described as "one of the biggest social media success stories on the internet". Laura's first book Everyday Sexism was published in 2014. Her latest book, Men Who Hate Women is out on September 3rd. Laura works with schools, universities and politicians to tackle gender inequality and has won multiple awards and accolades for her work.
Laura's book choices are:
The Last Slice of Rainbow by Joan Aiken 
Noughts and Crosses by Malorie Blackman 
The Country of Ice Cream Star by Sandra Newman
How To Be Both by Ali Smith
Circe by Madeleine Miller
Every fortnight, join Zing Tsjeng, editor at VICE, and inspirational guests, including Dolly Alderton, Stanley Tucci, Liv Little and Scarlett Curtis as they celebrate the best fiction written by women. They'll discuss the diverse back-catalogue of Women's Prize-winning books spanning a generation, explore the life-changing books that sit on other women's bookshelves and talk about what the future holds for women writing today. The Women's Prize for Fiction is one of the most prestigious literary awards in the world, and this series will also take you behind the scenes throughout 2020 as we explore the history of the Prize in its 25th year and gain unique access to the shortlisted authors and the 2020 Prize winner. Sit back and enjoy.
This podcast is produced by Bird Lime Media.
Hosted on Acast. See acast.com/privacy for more information.