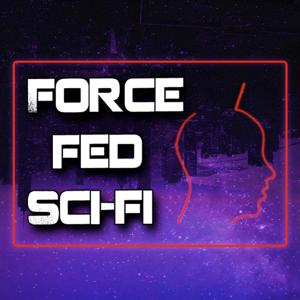 This time, we're taking a look at the influential cult classic Brazil (movie) and along the way we ask if George Orwell's 1984 really played a part in developing the script, asking how influential is this film and is anyone safe from the ire of Terry Gilliam? Let's dig in….
Brazil (1985) Cast & Crew
Directed by Terry Gilliam: We've previously covered Gilliam and his "style" in our previous episode about the movie 12 Monkeys but this film was an early example of his talents much earlier in his directorial career. Prior to this he had directed films like Time Bandits and Jabberwocky and had gained the distinction of being the only American born member of the Monty Python comedy group. He also wrote for many of their sketches and films and brings a certain quirky quality to his dialogue and scenes. He had a hand in writing Brazil, but there is some controversy as to who helped him compose the first draft. For over 20 years, he had contended that his friend, Charles Alverson, did not help him write the screenplay. Now, Alverson was paid for his work and was ultimately not credited in the final product. However, when the first draft was published that contained Alverson's original notes, Gilliam had to own up and admit he had been throwing Alverson under the bus for over two decades.
Jonathan Pryce as Sam Lowry: Pryce wasn't just beginning his great career in the mid 1980's, but he had developed a solid reputation while performing on the London theater scene and had even earned a Tony Award. Brazil is considered his breakthrough performance and has since gone to act in projects like Tomorrow Never Dies, Game of Thrones and was nominated for his first Academy Award for The Two Popes.
Kim Greist as Jill Layton: Not much is to be said about Greist in this role. She really just occupies the screen and doesn't offer much compared to the other actors in the film. Other actresses considered for this role were Jamie Lee Curtis, Madonna and Rosanna Arquette. Tom Cruise was also considered to play Sam Lowry so we have to wonder what a version of Brazil would look like with Madonna and Cruise in the main roles.
Robert De Niro as Harry Tuttle: In spite of his prominent billing, De Niro is only on-screen for a limited time. De Niro originally sought the role of Jack Lint. but that was given to Michael Palin as his status as a family man would offer a unique juxtaposition to Lint's role as a state sponsored torture artist. De Niro still wanted a part in the film so Gilliam offered him the smaller role of Tuttle. 
Also starring:
* Jim Broadbent as Dr. Jaffe
* Ian Holm as Mr. Kurtzmann
* Bob Hoskins as Spoor
* Katherine Helmond as Ida Lowry
* Michael Palin as Jack Lint
1984 ½?
For those unfamiliar with George Orwell's classic dystopian novel, it follows the lives of two government employees who...