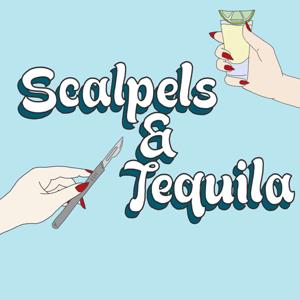 Pain management comes in all forms, not only at Seattle Grace but here in Melbourne. Alya is still dealing with some extreme pain, post tooth extraction, so instead Tamzen is joined by Elmo! Jokes...its Ayla who cannot pronounce Meredith quite right. 
This episode includes so many iconic moments like "heart in an elevator", "pick, me, choose me, love me" and "the carousel never stops turning". It also includes one of the worst lines we may have had on the show so far "you look like a girl". 
We also have some interesting tid bits from Shonda Rhimes and Ellen Pompeo to share with you and discuss. 
Contact us at 
[email protected]
or on social media at @scalpelsandtequilapodcast
@missthayes and @ms_ayla_azure
x
Tamzen  and Ayla 
Hosted by Tamzen Hayes and Ayla Azure
Greys Anatomy Credits
Created by Shonda Rhimes
Starring 
Ellen Pompeo - Meredith Grey
Patrick Dempsy - Derek ( McDreamy) Shepard
Sandra Oh - Christina Yang
T. R. Knight - George O'Malley
Justin Chambers - Alex Karev
Katherine Heigl - Izzie Stevens
Chandra Wilson - Miranda Bailey
James Pickens Jr - Richard Webber
Iziah Washington - Preston Burke
Kate Walsh - Addison Shepard