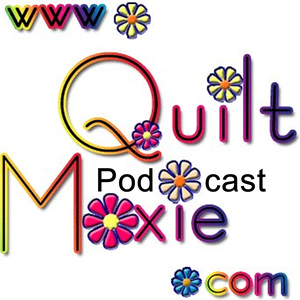 Show notes and everything QuiltMoxie at www.QuiltMoxie.com/shownotes
Topics include:
1. Podiversary
2. Heirloom Lace Edgings with Franklin Habit
3. KAL Easy Breezy Brioche
4. Contest - FREE Craftsy Class Giveaway
 
Ariana reminisces about how and why the podcast began and commits to another year.
Ariana completes Heirloom Lace Edgings by Franklin Habit.
The Easy Breezy Brioche KAL (knit a long) has begun and is slated to run throughout the summer.  Check out the prizes and Enjoy ! 
Join our mailing list ( at http://eepurl.com/zJ9lH  ) to get your next and every episode with Show Notes delivered directly to your email as soon as the episode is available.  It's a simple one-time drop of your email address into the form and check "receive podcast by email".   We respect your email privacy.