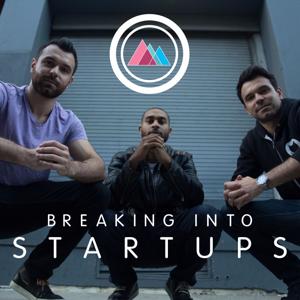 #96: Building Reddit, Posterous.com & Initialized Capital with Alexis Ohanian & Garry Tan
08.17.2018 - By Breaking Into Startups
Today, we have two amazing people behind the widely successful early stage venture capital firm, Initialized. Today, they discuss the power of coaching, the cryptocurrency space, building teams and community, and some tech trends to watch out for.
Dubbed as "Mayor of the Internet," Alexis Ohanian is the Co-Founder of Reddit, Breadpig. He was a former partner at Y Combinator before co-founding Initialized.
Garry Tan is also a Co-Founder of Initialized, Posterous.com, and Posthaven.com. Also a former partner at Y Combinator, where he advised over 700 companies. In addition to that, he is the first seed investor at Instacart and Coinbase which will discuss in greater detail on the episode.