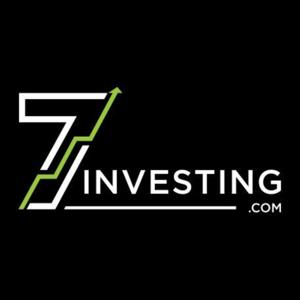 Today marks an extremely exciting episode of the 7investing Podcast!  
While we don't publicly reveal our recommendations, a 3 time recommendation, Dicerna Pharmaceuticals $DRNA, was recently acquired.  We're making the most recent report & video pitch publicly available in its entirety to give you a peek at our team's research process.
Dicerna $DRNA was rec'd tomembers 3 times: Nov 2020 ($21.15), Apr 2021 ($25.76), and Oct 2021 ($20.26).  Today it was officially acquired by Novo Nordisk for $38.25/share.  Watch Maxx Chatsko make his case to the team for the Oct 2021 rec: https://7investing.com/articles/dicerna-pharmaceuticals-deep-dive-october-2021-2/
You can also read the entire 25-page research report from Oct 2021. This is our actual report: https://7investing.com/company-update/buy-dicerna-pharmaceuticals-from-october-2021/  Members receive 7 reports each month of our best stock market ideas, spread across every industry. 
Today's closing of the acquisition means there's no more gains available for investors.  We thought that made for a perfect opportunity to share our previous report & Deep Dive team call, and showcase what 7investing's official research really looks like.  http://7investing.com/research
If you would like to see all *seven* of our research reports and Deep Dives every month, sign up for 7investing today!  Using promo code "holiday" at checkout will even save you $100 off your annual order for as long as your membership is active.
Welcome to 7investing. We are here to empower you to invest in your future! We publish our 7 best ideas in the stock market to our subscribers for just $49 per month or $399 per year.
Start your journey toward's financial independence: https://www.7investing.com/subscribe
Stop by our website to level-up your investing education:  https://www.7investing.com
Follow us:
► https://www.facebook.com/7investing
► https://twitter.com/7investing
► https://instagram.com/7investing
---
Send in a voice message: https://anchor.fm/7investing/message