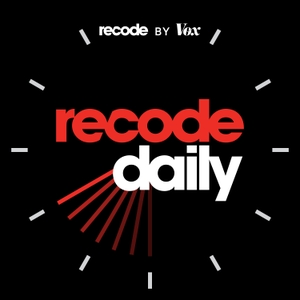 Buy now, pay later...but read the fine print
05.18.2021 - By Recode Daily
Thanks to Afterpay and Klarna, it's easier than ever to buy in installments. Now, the model is coming for necessities. The buy now pay later concept isn't new, but as startups make it more popular, what might be the unforeseen consequences, and why might Americans be particularly susceptible to going into more and more debt? 
Rebecca Jennings and Meredith Haggerty are co-hosts of the Vox Culture desk audio series, What's the Story? Featuring reporter Terry Nguyen, who wrote about this topic for The Goods. 
Read the full story: 
https://www.vox.com/the-goods/2021/5/11/22429014/buy-now-pay-later-pandemic-expansion
Enjoyed this episode? Rate Recode Daily ⭐⭐⭐⭐⭐ and leave a review on Apple Podcasts.
 
Subscribe for free. Be the first to hear the next episode of Vox Quick Hits by subscribing in your favorite podcast app.
This episode was made by: 
- Hosts: Rebecca Jennings (@rebexxxa) Meredith Haggerty (@manymanywords)
- Producer: Schuyler Swenson
- Engineer: Paul Mounsey
Support Recode Daily by making a financial contribution to Vox! bit.ly/givepodcasts
Learn more about your ad choices. Visit podcastchoices.com/adchoices