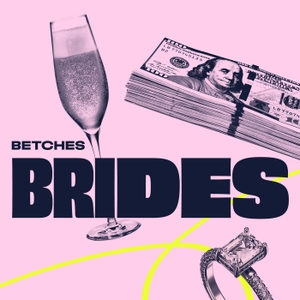 Jordana and Nicole return to reach into the wedding mail bag once again. They begin by giving their advice on how a listener can tell her very assuming future MIL that she is not invited to her bachelorette party. Next they help a bride keep up the excitement during the planning process with her fiancé who seems a bit grumpy about being the center of attention on the big day. Later, a bride writes in wondering how to limit her holiday gift giving to essential members of her husband's family after receiving a long list of recipients from her MIL. Finally, they close out the show with a round of Runaway Bride. 
Ritual: Better health doesn't happen overnight, and right now Ritual is offering our listeners 10% off during your first three months! Visit ritual.com/BRIDES to start your ritual today.
ThirdLove: ThirdLove knows there's a perfect bra for everyone, so right now they are offering listeners 10% off your first order!Go to ThirdLove.com/BRIDES now to find your perfect-fitting bra… and get 10% off your first purchase! 
Quatreau: For more information about the revolutionary Quatreau tap system, go to quatreauusa.com. If you order a Quatreau system and mention promo code BETCHES, for a limited time, Global Water Solutions will throw in a 75 gallon per day reverse osmosis system. This is free to the first 5 customers who purchase a quartreau system with code BETCHES so you get completely purified water with your new Quatreau tap!
Zola: Go to ZOLA.com/bride today and use promo code SAVE50 to get fifty-percent off your save the dates. You can also get a FREE personalized paper sample before you purchase.