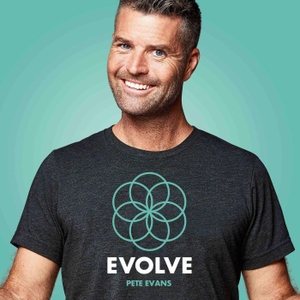 The Evolve Network is now live at evolvenetwork.tv
Cammy Bowker is the founder of Global Education Philanthropists. With a degree from University of Washington and Stanford with emphasis on education, Global E.P. was designed to provide business owners and community members ways to find hands on philanthropic opportunities that support educating communities for long term empowerment.The world class non profit organisation, Global Education Philanthropists (Global E.P.) strategically fights human trafficking through education on a global scale.https://globalep.org/personnel/cammy-bowker/
#savethechildren
The Evolve Network is now live at evolvenetwork.tv
We hope you've enjoyed the first half of this podcast - if you'd like to listen to the rest, please visit the Evolve Network.
Due to extreme censorship and shadow banning, we have created a platform challenging the mainstream paradigm,to create a space to share vision and views, to create long term sustainable health solutions.To express without censorship and restriction. To allow freedom of speech and interest in ideas that will allow humanity to Evolve...Become part of the solution. The Evolve Network is now live at evolvenetwork.tv Subscribe for meal plans, recipes, cooking shows and our very own 'The Magic Pill' and 'The Magic Plant', as well as access to my favourite documentaries. The Evolve Network is also home to our full library of Podcasts. With new release podcasts airing first and in full on the channel. You can also watch selected Vodcast's in a video format! Enjoy this highlight of our podcast and head over to evolvenetwork.tv for the full Evolve podcast experience! I'd love to know your thoughts and experiences - join the conversation on my Facebook page - https://www.facebook.com/theevolvenetworkpeteevans
Instagram- @theevolvenetwork https://www.instagram.com/theevolvenetwork/    For more episodes of Evolve, find us on iTunes at https://apple.co/2NpsIba, Acast at https://play./s/pete-evans
Follow Pete Evans accounts here https://linktr.ee/peteevans
I'd love to spread the knowledge in these podcasts far and wide. If you liked this episode, I'd love it if you could share it with your friends, and perhaps even leave a review on iTunes.    For information on Waters Co Filters and to purchase - please visit https://peteevans.com/product-range/water...