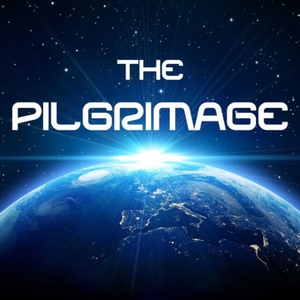 After pulling a gruelling twelve-hour shift to mend a breach in the hull of the ship, the crew decide to kick back and take a break in the mess. When tensions spark between Harris and Armstrong, the rest of the crew are forced to play peacemaker. Who doesn't love a game of cards?
The Pilgrimage Saga is a UK-based podcast by Turpentine Productions. It is produced and created by Francesca Mylod-Ford.
Starring:
Sena Bryer as Captain Harris
James Oliva as Sascha Casana
Stacey Cotham as Dr. Armstrong
Courtney Perdue as Gabriel Grey
Emily Curtis as Darcey Eldridge
Rosie Curry as Saph
Sound design and editing by Leila Jones-Atkinson (https://www.astraniteofficial.com/)
Music composition by Joash Kari (https://www.facebook.com/joashkarimusic/)
Scripts and other information can be found HERE: www.thepilgrimagesaga.wordpress.com
Brought to you by Turpentine Productions.
This podcast is powered by Pinecast.