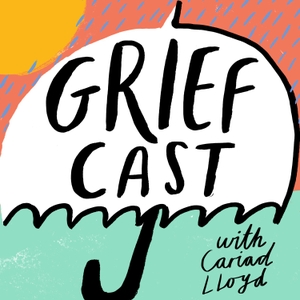 This week Cariad talks to stand-up comedian Carmen Lynch (David Letterman, Conan, Inside Amy Schumer) about her experience during the 9/11 terrorist attack in New York, where she was working at the time. As ever they talk grief, shock + reunions.
Just to warn you, this episode is full of some very explicit language.
You can follow Carmen on twitter @carmencomedian and you can stream her stand up show, Dance like you Don't Need the Money on her website http://carmenlynch.com. You can follow the Griefcast on twitter and instagram @thegriefcast.
Griefcast won Gold (always believe in your soul) in Best Entertainment, Best Interview + also Podcast of the Year 2018 at the British Podcast Awards and Best Podcast at the ARIA's. It is hosted by Cariad Lloyd, edited by Kate Holland, recorded at Whistledown Studios and the music is provided by The Glue Ensemble. And remember, you are not alone. Support this show http://supporter.acast.com/griefcast. See acast.com/privacy for privacy and opt-out information.