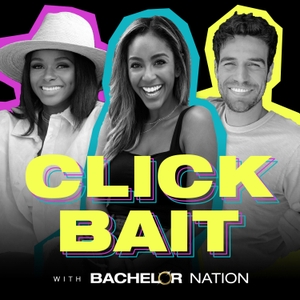 Celebrity Hairstylist Justin Anderson Discusses Coming Out, His Love of Reality TV and Doing Jennifer Aniston's Hair
04.22.2021 - By Click Bait with Bachelor Nation
"Very Cavallari" star and go-to hair colorist Justin Anderson talks about the huge celebrities he's worked with over the years — Jen Aniston, Gwyneth Paltrow, and Miley Cyrus, to name a few — and reveals which celebrity he didn't vibe with. 
Justin also discusses what it was like growing up in a Mormon family and then coming out to his parents. He opens up about when he knew he was gay and discusses reuniting with his adopted son. 
Plus, Tayshia, Joe, and Natasha discuss the wedding of "Bachelor in Paradise" couple Raven and Adam, and whether waiting longer to get married is indicative of a successful marriage. Then, the hosts get real about their experiences with anxiety and share the activities they do to reduce it. 
Tayshia also speaks out about fiancé Zac Clark's recent interview on "Talking It Out," where he discussed his past drug use and history of addiction in the Bachelor Nation Breakdown. 
Don't forget to rate and subscribe so you never miss an episode. 
Listen ad free with Wondery+. Join Wondery+ for exclusives, binges, early access, and ad free listening. Available in the Wondery App. https://wondery.app.link/clickbait.
See Privacy Policy at https://art19.com/privacy and California Privacy Notice at https://art19.com/privacy#do-not-sell-my-info.