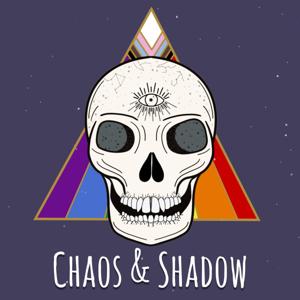 Chaos and Shadow - Witchcraft, High Strangeness, and the Paranormal
By Revelator Podcast Network
What's Chaos and Shadow - Witchcraft, High Strangeness, and the Paranormal about?
Chaos and Shadow is a weekly paranormal podcast hosted by Kyle Dempster and Brittany "Pagan" Adkins exploring high strangeness through interviews with today's leading minds in the paranormal and the occult. Visit https://www.revelatornetwork.com/ for more information.
Based out of Butler, PA (near Pittsburgh), Chaos and Shadow pushes the envelope of investigative techniques with weekly seances on Twitch!