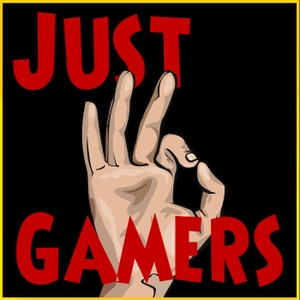 This week, Milpool has been kidnapped by pirates while on a cruise! So, the boys decide to continue on without him. With Milpool gone, World of Warcraft has seeped back in to the show for an unfortunate 3rd week in a row, with the announcement of Battle for Azeroth pre-release. Gweedo gives his impressions on Monster Hunter World as a new player. Nasty and Wally team up to finish out the episode in a battle against Gweedo of "What Came first?". Thanks to our listener of the week, TheSpiritedOne!
Just OK Gamers Official Merch Store! shop.justokgamers.com
Join us on Discord! discord.gg/justokgamers
Patreon! And Exclusive Patreon Podcasts! patreon.com/justokgamers
Twitch Streams Nightly at 7PM EST twitch.tv/justokgamers
Check out our Subreddit: reddit.com/r/justokgamers.
Leave us a Voicemoyle! 1-615-763-JOKG(5654)
Become the Listener of the Week, Leave us a review on iTunes!