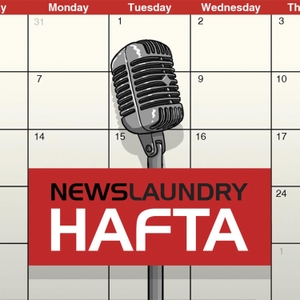 Chhota Hafta 307: Farmer protests, Bodoland accord, and parliament session cancelled
12.19.2020 - By NL Hafta
This week on Hafta, Abhinandan Sekhri, Raman Kripal and Mehraj D Lone of Newslaundry are joined by Patricia Mukhim, the editor of the Shillong Times. 
The conversation begins with Patricia explaining why she resigned from the Editors Guild of India. The guild had shown her no support when she was targeted for questioning the authorities over inaction in a case of ethnic discrimination and violence in Meghalaya.
She also explains the importance of the Bodoland Territorial Council in protecting the rights of the Bodo community in Assam. She praises the change in leadership of the council from Hagrama Mohilary to Pramod Boro, and says it will help bring peace to the community.
To listen to the full episode, subscribe to Newslaundry. See acast.com/privacy for privacy and opt-out information.