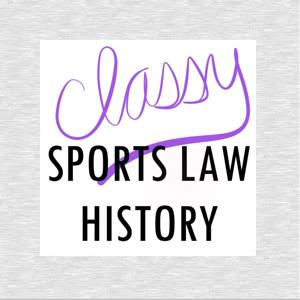 Classy Sports Law History
By Jaime Miettinen
What's Classy Sports Law History about?
A podcast about important events & topics in sports law history with particular relevance today that is more classy than a sorority semi-formal (IYKYK). Hosted by Jaime Miettinen, aka Sports Law Blonde. Cheers!
*The contents of this podcast are for entertainment purposes only and do not constitute legal advice.