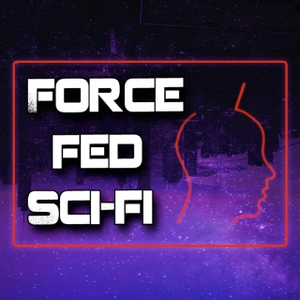 This week, we abandon a going away party for one of our best friends and risk our lives to rescue a friend on the other side of town after watching Cloverfield! Along the way we'll go over the Cloverfield movie cast and how they thought they were auditioning for a sitcom, talk about the Cloverfield ending and future, and give our Cloverfield rating. In addition, we take a look back at the tumultuous history of the production along with the many name changes, how this film is just another movie where Manhattan and New York is destroyed and how Cloverfield really became a pioneer in the found footage genre.
Cloverfield Movie Cast
We were surprised to learn that the casting was carried out in secret despite not having A List actors at the time and during auditions, the prospective cast members were given scripts from JJ Abrams' television shows like Lost and Felicity.
TJ Miller as Hud
In one of his early film roles, Miller doesn't exactly show off his comedic chops but proves he can perform well in an ensemble cast and serves as the film's narrator/camera operator until he's killed by the mysterious monster (possibly chopped in half?).
Lizzy Caplan as Marlena
Prior to Cloverfield, Caplan was well-known from her role in Mean Girls but really branched out when taking on this film. While Sean may not have liked her character, she softened herself to the audience during intimate moments with Hud, she's unceremoniously killed (maybe even the most gruesome death) before the group has a chance to escape.
Michael Stahl-David as Rob
While David is more known for roles in television (Narcos, The Deuce) this was another one of his early roles. Sean and Chris did feel like Rob was a tad irresponsible in dragging his friends and brother to rescue his one-time hookup through a city being ravaged by a giant monster (didn't really work out for any of them now did it?).
Odette Yustman as Beth
Mike Vogel as Jason
Jessica Lucas as Lily
Cloverfield Production Challenges
Producer JJ Abrams was inspired to make Cloverfield after a trip to Japan and seeing how popular the Godzilla films were and wanted to give an American Godzilla to movie audiences. We think a Godzilla reboot would've just been easier at that time in Hollywood history. Of course we got that eventually anyways. (Check out our episode and review on Godzilla: King of the Monsters if you haven't gotten a chance)
While the film was initially titled Cloverfield, the film underwent several name changes following the hype following the debut of the first trailer. Titles such as Cheese, Slusho and Greyshot were considered before the filmmakers returned to Cloverfield for the final name. It can be inferred that these names were chosen to just throw people off, like many studios and filmmakers do these days.
Filming took place on opposite ends of the United States with most of the exterior shots actually shot in New York City and many of the action scenes filmed on the Warner Bros backlot in Los Angeles.