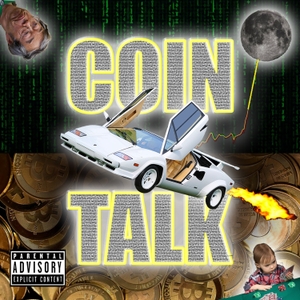 CoinTalk™️
By Aaron Lammer & Jay Kang
What's CoinTalk™️ about?
Two crypto-amateurs obsess over everything weird, wonderful, and worrying in the world of Bitcoin and beyond. Aaron Lammer (Longform / Stoner / Francis & the Lights) and Jay Caspian Kang (HBO's Vice News Tonight / NYT Magazine / Grantland) discuss the week in crypto news with a fervor usually reserved for sports fanatics.
The show is created by crypto-noobs for crypto-noobs, and features guests ranging from famed economists to blockchain developers to whale gamblers. Whether you're new to crypto or your friends are just sick of hearing you talk about your decentralization, this show is for you.