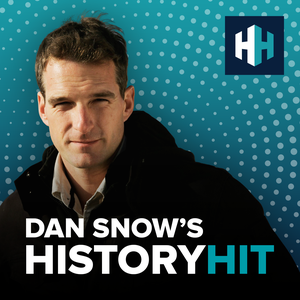 Eric Thompson has had his finger literally on the nuclear button. He joined the Royal Navy submarine service in the early days of the Cold War. He served on WW2 era ships and submarine before ending his career as a senior officer on Britain's state of the art nuclear submarines. Each one armed with inter continental ballistic missiles with nuclear tips. He took Dan to the Royal Navy Submarine Museum in Gosport to show him around one of the finest preserved submarines in the world, HMS Alliance. He told Dan how they kept the beer cold and why his main concern at sea was the toilet.
To watch an extended version of this interview, please check out our documentary now available at historyhit.tv. It's still January, so the code 'january' gets you a month for free and the next three months for 80% off the subscription of $/£ 5.99 per month.
 See acast.com/privacy for privacy and opt-out information.