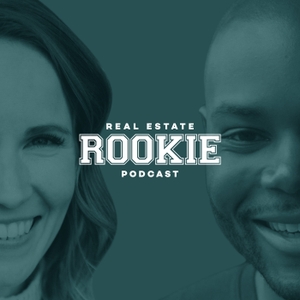 College Coach with 10 "Doors" Renting By the Room to Students
06.02.2021 - By Real Estate Rookie
Many landlords decide to switch from renting by the unit to renting by the room in order to maximize cash flow per unit. Renting by the room is usually best situated for students and for properties nearby sizable universities. This type of strategy is exactly what Hastings College track and field coach, Ryan Mahoney, has done with his 2 units that have a combined 10 rooms being rented out.
After a bit of over-leveraging in the early 2000s, Ryan found BiggerPockets and knew landlording was something that could help him reach financial freedom. When some of his athletes started complaining to him about the sub-par conditions they were living in, Ryan decided to start competing with the local student rentals, providing better living conditions at a more manageable price.
Now, Ryan is exclusively renting out his properties to students on 9 to 10-month leases. He's had to pivot a bit since COVID-19 shutdowns took students off-campus, but has a solid amount of reserves and enough flexibility with students that he doesn't have to worry. Ryan talks about how he found great contractors, used the BiggerPockets investment calculators to secure financing, and what you should (and shouldn't) do when renting out to students.
In This Episode We CoverHow to manage, rehab, and rent out student rentals Using the BiggerPockets calculator reports to secure financing Never buying as much house as you can affordWhy inspections are almost always worth the priceThe screening process for students when renting by the roomAnd So Much More!Links from the ShowReal Estate Rookie Facebook GroupAshley's InstagramTony's InstagramBiggerPockets BusinessBiggerPockets PodcastBiggerPockets MoneyCozyJames Dainard's InstagramBiggerPockets InstagramBiggerPockets FacebookRealtorBuildiumRentRediStessaTurbo TenantBiggerpockets.com/proBiggerpockets.com/calcReal Estate Rookie YoutubeCheck the full show notes here: https://www.biggerpockets.com/rookie83
See Privacy Policy at https://art19.com/privacy and California Privacy Notice at https://art19.com/privacy#do-not-sell-my-info.