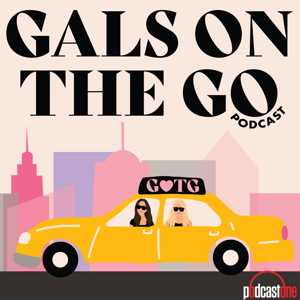 college 101: parties, sororities, making friends + things to know!
08.10.2021 - By Gals on the Go
Take out your notebooks because Brooke and Danielle are giving ALL of the college tips/advice in today's episode!  Everything from planning your schedule, sorority rush tips, what to wear to class and how to be safe when partying!  Now that Brooke and Danielle are BOTH college graduates, tune in closely to hear what they have to say.  Be sure to tag @galsonthegopodcast in your listening stories + screenshots on Instagram.
FAVORITES:
28 Summers Book https://amzn.to/3jDItwk
Blenders Blue Light Glasses https://www.blenderseyewear.com/collections/womens-blue-light-glasses/products/spider-jet-blue-light *use code GALSONTHEGOVIP to save $$*
Gals On The Go Instagram https://www.instagram.com/galsonthegopodcast/
Brooke's Youtube Channel https://www.youtube.com/brookemiccio
Brooke's Instagram https://www.instagram.com/brookemiccio/
Danielle's Youtube Channel https://www.youtube.com/c/daniellecarolan
Danielle's Instagram https://www.instagram.com/daniellecarolan/