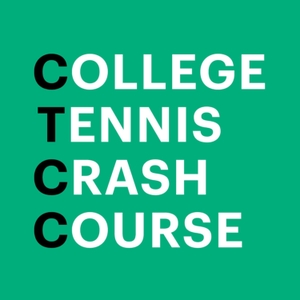 College Tennis Crash Course (CTCC)
By Tanner Stump
What's College Tennis Crash Course (CTCC) about?
Welcome to CTCC where we focus on the college tennis recruiting process and how you can excel in finding the right school for you!
Having experienced 12 years of college tennis as both a player and coach, it has become clear to me that the recruiting process is largely handled poorly because of all the misinformation out there regarding rules, what you should be looking for, etc.
It is my hope that this podcast will provide you with a resource that you can rely upon as you begin this pursuit of college tennis.