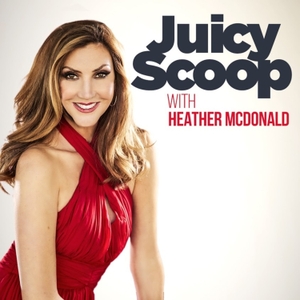 Comedian Jessica Kirson thought she had seen it all as a touring stand up comic but her story of working for Bethenny Frankel tops it all. She also shares about her new documentary on Hulu "Hysterical" about female comics and our journey in the business over the last few decades.  Heather gets in Varsity Blues on Netflix and how the criminals are being exposed all over again. Deadly Illusions is the best worst movie you'll ever see. Woody Allen's girlfriend of 7 years shared her story of pursuing him at 16 and having threesomes with Mia Farrow. Plus RHONJ Theresa's voice is weird, the latest on Sharon Osborne and Sharon Stone's memoir. 
Get EXTRA Juicy Scoop at:
Patreon: https://www.patreon.com/juicyscoop
More: https://heathermcdonald.net 
SPONSORS and DEALS:
American-Giant.com Promo Code "JUICY" for 15% off
TryNOM.com/juicy
Perduefarms.com/JUICY
Ziprecruiter.com/juicy
KiwiCo.com promo code JUICY
WWW.beautyblender.com promo code JUICY for 20%
SleepNumber.com/Juicy
Apartments.com
Betterhelp.com/Heather
Support the show: https://www.patreon.com/juicyscoop
See omnystudio.com/listener for privacy information.