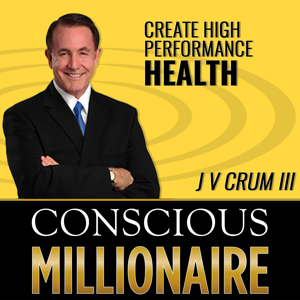 Conscious Millionaire Health
By J V Crum III MBA/JD, Conscious Business & Life Coach | Health | Fitness | Nutrition | Wellness | Athletic ...
What's Conscious Millionaire Health about?
This is THE Health Show for Coaches and Consultants who want to win big, make more money, and and achieve Peak-Health. Get the latest, cutting-edge info, tips, and hacks in areas such as anti-aging, peak-health, stress-reduction and health approaches to empower you to become your best as a coach or consultant. JV is also the host of the Conscious Millionaire Podcast, ranked by Inc Mag as one of the Top 13 Business Podcasts for 2017. He's an author, thought leader, coach, speaker, and columnist for the Huffington Post. BOOK J V ON YOUR SHOW: [email protected]. Get your SHOW NOTES at: http://www.ConsciousMillionaireHealth.com.