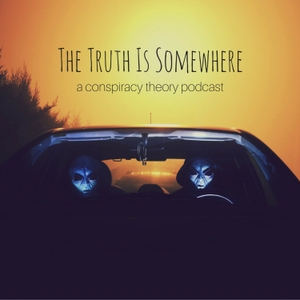 Happy Independence Day! While there is certainly turmoil in our midst in the USA, with equality in question and the continuous rise in the number of COVID cases, we still can take some time to light off some fireworks, or at least talk about the conspiracies around them. Sadly, even this long tradition of lighting fireworks on the 4th of July is surrounded with conspiracy. True or false we take the time to talk about it.
Please be safe, and question everything.
Interested in more about The Truth is Somewhere?
Want some cool merch? Find it here: https://www.threadless.com/shop/@thetruthissomewhere
You can find us on all major social media: @ttispodcast
Join our Facebook group at: https://www.facebook.com/groups/343207869826541/
email: [email protected]
Music by: http://www.purple-planet.com
Links and references:
https://www.buzzfeednews.com/article/craigsilverman/boompilled-fireworks-conspiracy-theories-are-bursting
https://nypost.com/2020/06/17/fdny-firefighters-light-off-illegal-fireworks-in-brooklyn/
https://www.businessinsider.com/fireworks-conspiracy-theories-panic-boompilled-boompilling-government-police-2020-6
https://www.reddit.com/r/TrueAnon/comments/hcy4h8/fireworktruth_time_to_get_boompilled/ Support The Truth Is Somewhere: A Conspiracy Theory Podcast