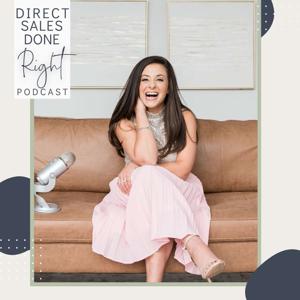 Do you ever feel like you're producing a ton of content, but nothing is converting into more business or sales? ⁠ Katy and Melanie share the recipe for great content, "The Thumbprint Method" On this episode, you'll learn:⁠
⁠
-The thumbprint of how you do business differently should show up repeatedly through your social media.⁠
-The Unique Sharing Proposition of your brand is the reason for people to connect with you. ⁠
-It is not about what you sell, but about how selling that product will make an impact in your audience's life. ⁠
-You should be cultivating a community on your socials. Creating connection over just selling is key!⁠
⁠
In honor of the new planner, we are offering a freemium to show you what to post each day of the week on your socials so you can produce content the converts. You can get the freemium sent straight to your inbox here: chicinfluencer.com/recipe-for-great-content/
⁠
The release of the Third edition Make Chic Happen planner is coming soon! To be the first to know when it is ready to purchase, go here: chicinfluencer.com/product/make-chic-happen-planner
You'll get a notification as well as trainings, freebies, and more!