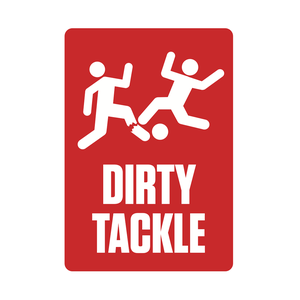 "Cristiano Ronaldo is All Out of Dreams"
03.02.2018 - By Dirty Tackle
Following a desperate plea from The Neymar Fund, we have dirty tackles for MLS's boring new kits, internet beefs, and Serge Aurier's foul throw-ins. The Wenger Out Sign Company introduces a new product line, then we also discuss Freddy Adu making history in Las Vegas, Jack Wilshere making excusing on Instagram, and Cristiano Ronaldo making no more dreams.
To hear our bonus "Extra Time" segment, contribute and join the ET Gang at patreon.com/dirtytackle! This week's topics: Paul Pogba's troubles at Man United, John Stones and Noel Gallager's awful FIFA playlist, and Yannick Carrasco's curious move to China. Contact us at DirtyTackle@gmail.com with your Dirty Tackles of the Week and Life Ref queries, and find us on Twitter @DirtyTackle, @BrooksDT, @RyanJayBailey, @TheoMessiDT, on Instagram @DirtyTackle, and at Facebook.com/DirtyTackle.
Join our Togga fantasy Premier League Perfect XI group! Compete against Brooks, Theo, Ryan, and Producer Bobo! tog.ga/dirtytackle.