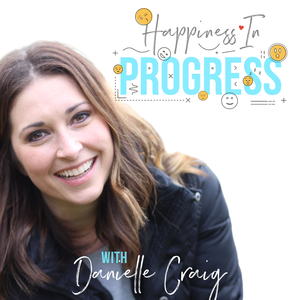 #103 Cultivating a Strong Bond with your Kids feat. Amanda Rodriguez
12.17.2019 - By Happiness in Progress
Amanda Rodriguez is the Dude Mom. She is a humor blogger at dudemom.com. She has contributed to other websites and programs, including the Today Show.
Amanda's first book, 50 Things to do in Baby's First Year is out TODAY!
We talk about the good times and the harder times with the dudes.
Plus, how losing her mom recently has impacted her, dealing with grief and the simple things she has done to cultivate a strong bond with their kids.
We laughed, we cried - I think you'll love this conversation