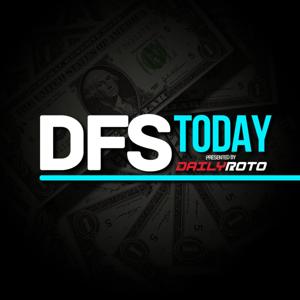 4/7 DailyRoto Hour: DR Historical NBA Draft 2K Sim : A Look Inside
04.08.2020 - By DFS Today
Davis Mattek is joined by Michael Leone and Drew Dinkmeyer take look back at their Historical NBA Draft and what their teams are doing in the simulated NBA 2K season. Also, what positional and coaching moves are the guy's making to better their team? There are some winners and losers!
Learn more about your ad-choices at https://www.iheartpodcastnetwork.com
See omnystudio.com/listener for privacy information.