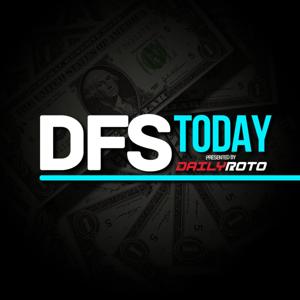 4/18 DailyRoto Hour: MJ's Last Dance, NFL Draft Talk, & More
04.18.2020 - By DFS Today
Davis Mattek is joined by Ricky Sanders and Christopher Pacheco to give an update on their quarantine Auction Draft. Plus, the guys share their thoughts about what they are most excited for in Michael Jordan's Documentary "The Last Dance", Ricky talks about the time he met MJ and was starstruck, and the guys end the show talking about the NFL Draft.
Learn more about your ad-choices at https://www.iheartpodcastnetwork.com
See omnystudio.com/listener for privacy information.