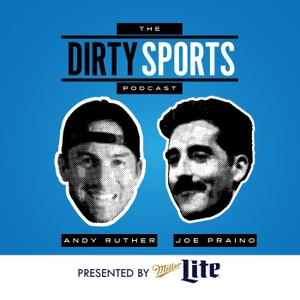 EPISODE 584: Dallas Cowboys Cowboys Still 8-8 Forever
12.23.2019 - By Dirty Sports
Joe and Andy open the show discussing the Browns debacle. Then they talk Jameis Winston's future and recap Saturday's games. Next Ruther explains why he decided to get Chargers season tickets. Then they discuss Terrell Owens being left off NFL's 100 All-Time Team and finish with a discussion about huge changes in the NBA.
www.patreon.com/dirtysports
Seat Geek - Promo Code "Dirty"
Subscribe on YouTube - www.youtube.com/DirtySports
Follow us on Instagram: www.instagram.com/thedirtysports/
Follow us on Twitter - www.twitter.com/thedirtysports
Follow Andy Ruther on IG - www.instagram.com/AndyRuther/
Follow Joe Praino on IG - www.instagram.com/JoePraino/