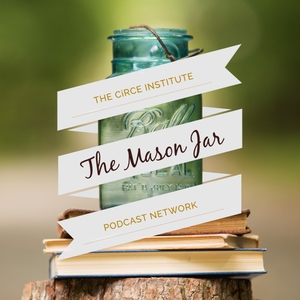 Dawn Garrett (On Growing and Changing as a Homeschooling Family)
04.30.2018 - By The Mason Jar
In this episode of The Mason Jar, Cindy chats with Dawn Garrett (also known online by the romantic moniker of Lady Dusk) about the ways she and her family have changed, grown, and evolved over the years - and why that kind of journey is good and healthy for any homeschooling family.
***
Don't forget to join the Mere Motherhood Facebook group and to subscribe to the Mason Jar feed wherever you get your podcasts!
If you like this show - and would like to gain access to some great bonus content - please consider supporting it on Patreon. See acast.com/privacy for privacy and opt-out information.