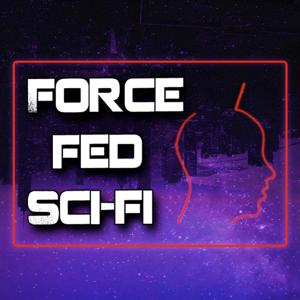 This time, we discuss yet another Ethan Hawke film with a Daybreakers film review and along the way we ask, how can the Spierig Brothers have major issues with big pharma, why does this film disregard literal centuries of vampire lore, and is Ethan Hawke really half-assing his job as an actor? Let's dig in….
Daybreakers Movie Cast and Crew
Written & Directed by the Spierig Brothers: The Brothers have firmly placed themselves as working exclusively in the horror genre including this film as well as Predestination (also with Ethan Hawke), Jigsaw and Winchester.
Starring Ethan Hawke as Edward Dalton: We've previously discussed the early career of Hawke in our past episode reviewing Gattaca. He had a great career following the release of that film and had major clout heading into Daybreakers. It's rare for him to take on a genre film of this type, but he's also starred in the remake of Assault on Precinct 13.
Willem Dafoe as Lionel "Elvis" Cormac: As our podcast hosts observe, many people of their generation became aware of Dafoe following his performance as Norman Osborn/Green Goblin in the original Sam Raimi Spider-Man films, but Daybreakers isn't a film for him to lean on in terms of strength of his acting career. He's done a good job of redeeming his career following Oscar nominated performances in The Florida Project and Eternity's Gate as well as turning in an acclaimed performance in The Lighthouse.
Sam Neill as Charles Bromley: While many would argue Neill's peak was in Jurassic Park, he's managed to turn in solid performances since that release. There was a great opportunity for Neill to be a great villain in this film and is instead reduced to Bond villain type tropes.
Also Starring: Isabel Lucas, Michael Dorman, and Claudia Karvan
Daybreakers Movie Summary: A Reflection of Our World?
As we discuss in the podcast episode, living during a pandemic certainly helps to change one's perspective of this film. No one in 2009 could've imagined a global pandemic that would affect everyone and force us to confront a new reality.
In Daybreakers, a global pandemic has changed the majority of the world's population into vampires and the population was quick to accept the new normal and discard the old ways of humanity. However, even though this world is dominated by vampires, we still see some reflections of our world including freak outs in coffee bars as well as a critique on big pharma and the healthcare for profit system.
Right away, we see the effects of addiction when a homeless, starving vampire is dragged away to an unknown fate as well as the introduction of the subsiders which, are vampires who have become so desperate for blood that they have started drinking their own blood. We also see the rich,